Anyone who has ever closed on a home knows that there's going to be a lot of paperwork at closing. And every document that you see or sign has a specific purpose.
It's easy for clients to be overwhelmed by the volume of paperwork at closing. But at South Oak, we're committed to making real estate closings as enjoyable as possible. To make closings a little less stressful and a little more straightforward, Haley Taylor, Closing Processor at South Oak Title and Closing in Birmingham, explains everything you need to know about closing documents.

The Documents You Sign at Closing
Both buyers and sellers are going to see (and sign) a stack of paperwork on closing day. And every document is necessary in order to legally close a real estate sale. Haley Taylor, Closing Processor at South Oak Title and Closing in Birmingham, says, "While every closing is unique, you can still expect to see the same basic documents at closing."
These documents include:
Closing Statement: If there's a lender involved, this is also known as the Closing Disclosure (CD). This document includes a comprehensive list of all the costs associated with the transaction, from the sale price to letter fees. Both the buyer and seller will see a breakdown of their costs. Both buyers and sellers will sign the closing statement.
Deed: The deed is the official document that transfers title to a home or piece of property from one party to another. It includes identifying information about the seller and the buyer, the purchase price of the home or land, a legal description of the property, and the loan amount. The seller will sign the deed before transferring it to the buyer.

Title documents: The seller will sign title documents that state that they own the property that is being sold and that no one else has property rights. The buyer's title documents will include the abstract of title, title insurance policies, surveys, and other related documents.

Mortgage payoff: The seller will receive a payoff letter from their mortgage company, and the existing loan will be paid at closing. The closing company will handle getting the funds to the mortgage company to pay the mortgage in full once the closing is complete.

Loan package: If a buyer uses a mortgage loan to purchase their home, they will review and sign an extensive loan package. This includes the loan application, mortgage agreement, first payment letter, property tax documents, and other documents required by the lender.

Other documents: These documents vary at each closing but may commonly include termite documents, HOA covenants, and any other documents that are required by the sales contract.

Every document signed at closing has a destination. Taylor explains, "After closing, the originals will be sent to the mortgage company for approval. The title company will also record the deed, mortgage, and any powers of attorney with the county. The original deed will be sent to the purchaser."
If you want more information about the documents that will be at your specific closing, ask your closer. They can provide detailed explanations of every document you should expect to see and can answer any questions you may have.
The Documents You Bring to Closing
While the closing company will prepare the closing package and have everything ready for you to sign on closing day, the buyers and sellers will also be responsible for bringing a few documents of their own.
Everyone on both sides of the transaction should bring a government-issued photo ID to closing. Taylor says, "Most people use their Driver's License, but you can also use an unexpired passport. You can't use your Social Security Card or a work ID." If either party is using a power of attorney at closing, they also need to bring the original to closing. Buyers must bring money for closing in the form of a certified cashier's check.
There are also a few items that the seller should bring to closing. "The seller should bring keys and garage door openers to closing, or they should leave these in an obvious place (like the kitchen counter) for the buyer. The seller may also choose to bring certain documents to closing as a courtesy. We often see owner's manuals for larger items such as irrigation systems or sound systems, surveys (if one wasn't required for closing), and paint colors," Taylor explains.
Taylor says, "Realtors can really help clients by reminding them to bring all necessary documents to closing." Closing will be delayed if a buyer or seller does not have the necessary identification or power of attorney.
Reviewing Documents Before Closing
It's impossible to read every word of every document while at the closing table, but that doesn't mean you shouldn't review them. Buyers, sellers, and their realtors are always welcome to review any of the closing documents.
Taylor says, "It's standard practice to send settlement statements before closing so that these can be reviewed. Agents will review the statement first to verify that the contract terms are fulfilled in the settlement statement and ensure that there aren't any surprises. Once the agents have reviewed it, they will send it to the buyers and sellers for their review."
If an agent or client wants to review other documents before closing, their closer can email the package without signatures prior to closing. "Because there's so much legal paperwork involved with a closing, it's helpful to know what to look for," Taylor says. "Buyers should especially pay attention to their payment information."
"They should verify that what they agreed upon with their lender is what is reflected in the loan agreement. They should check the amount of the monthly payment as well as when it's due. Mistakes with the loan package are rare, but if the buyer sees something that doesn't look right, they need to be sure to say something. These errors need to be fixed before anything is signed; once a document is signed at closing, there's nothing they can do about it."
While it's easier to review these things before closing, clients are always welcome to review documents at the closing table and ask questions before they sign anything.
How to Prepare for Your Closing
Real estate agents play an important role in preparing for a positive closing experience. "When it comes to preparing for closing, communication is key," Taylor explains. "As soon as you schedule your closing, go ahead and give your closer the contact information for anyone and everyone involved with the transaction."
The closing company will always need to have the contact information for the buyer, seller, lender, and real estate agents. Providing contact information for any other entity in the contract, such as a termite company, HOA, or surveyor, can help prevent delays in closing and minimize interruptions for agents.
To minimize issues and prevent delays with the title, agents should also communicate any potential red flags. These "red flags" are factors that may contribute to title issues, including the death of a spouse, divorce, tax deed properties, and homes that are in estate.
Agents can also help by communicating with their clients about what to expect on closing day. They can explain the documents their clients should expect to see, remind them of what they're required to bring, and even make sure that their clients have the correct driving directions for closing.
What to do with Documents After Closing
When a client closes at South Oak, they're going to get a blue folder at closing. Taylor says, "This folder is going to contain a USB key with unsigned copies of all of the closing documents. We also print copies of the important papers clients will need to have handy after closing. These will include the settlement statement, deed, first payment notice, and the home warranty, if applicable."
Most clients will need the paperwork soon after closing. Buyers will need the deed to turn on their utilities and file for homestead exemption. Sellers will need the settlement statement or a copy of the deed. This provides proof that they no longer own the property and allows them to cancel homeowner's insurance or turn off utilities.

At every closing, there's a lot of paperwork and multiple details that need to be handled. But when you close at South Oak Title and Closing, your closer is going to take care of everything that you need. If you ever have questions or concerns about your closing, don't be afraid to reach out. We're here for realtors and their clients whenever you need us. Order your title or schedule a closing today to experience the South Oak difference.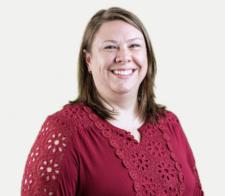 Haley Taylor is a closing processor at South Oak Title and Closing in Birmingham. She's been a part of the South Oak family for four years, and she brings with her over 25 years of experience in the title industry.