A Behind-the-Scenes Look at What Happens After You Close on a Home
Jan 31, 2022 | General | Share:
For most buyers and sellers, closing marks the end of their home buying or selling process.
But after all the documents are signed and the buyer has the keys, the title company completes several tasks after closing to finalize the sale. While this happens behind the scenes and is invisible to most people, these tasks are essential for mortgages to be paid off and sellers to receive their funds.
We talked with Deana Suttles, Post Closing Manager at South Oak Title and Closing in Birmingham, to learn more about what happens after you leave the closing table.

Post Closing Basics
After the final signature has been collected at the closing table, the title company completes several key tasks to finalize the sale. Deana Suttles says, "There's a lot that happens after everyone walks away from the closing table. Our job is to make sure everything is in order before we consider the sale settled."
While no one ever sets out to make a mistake at closing, there's rarely a perfect closing with a closing package that's ready to go right away. Honest mistakes happen all the time and in fact, most closings do require some kind of post-closing follow-up.
Someone may have missed a signature, a page may be absent from the closing package, or a copy of a document may have been used rather than a required original. Suttles says, "These mistakes are common and are usually easy to fix. We do whatever we can to resolve these in-house, but we may need to reach out to the buyer or seller after closing to correct these issues." Don't be surprised if the title company needs you to complete one more task before they can finalize the sale.
Once the title company verifies all of the documents, the post closing department is able to disburse all of the files. First, the documents in the closing package are sent to the lender for approval. This must occur before the title company can distribute any funds. The title company also records documents such as deeds, mortgages, and powers of attorney with the county. After the lender approves the closing package, the title company is free to disburse funds to pay off the seller's mortgage or lines of credit, or to deliver seller proceeds.
Common Misconceptions about Closing
Suttles says that one of the most common misconceptions about closing is when the seller proceeds will be dispersed. She explains, "While we work hard to get seller proceeds out as soon as we can, our standard procedure is to wire seller proceeds within 48 hours. There's a very specific process that has to happen before we can wire any funds, and every seller signs documentation that states that they recognize that this process may take up to 48 hours." This process is in place for the protection of everyone involved and ensures that the correct person gets the correct funds. If there are any issues with the closing package, those have to be resolved first.

Once everything in the closing package is finalized and approved by the lender, the title company can begin the wire transfer for seller proceeds. After the wire is sent, the title company no longer has control over these funds. Suttles says, "Each financial institution has its own policies and procedures for when the money is posted to the account or when the funds will be available." Check with your bank if you have questions about the availability of your seller proceeds once the wire transfer has been initiated.
The title company knows how important these seller proceeds are and wants to distribute these to the seller as quickly as possible. But because one wrong digit can have devastating consequences, the title company will always follow procedures and will never rush the distribution of these funds.
Homeowner Responsibilities After Closing
Like the title company, home buyers also have a few responsibilities after closing. Suttles says, "The most important thing a home buyer can do is to actually look at their closing documents." These documents include copies of everything that was signed at closing. Homeowners will also have information about their termite bond as well as their homeowner's insurance and home warranty, if applicable.
At South Oak, all of the closing documents can be found on a USB key that is given at the time of closing. Suttles says, "Make sure to keep your key in a safe place! It really does contain a lot of valuable information."
The buyer is also responsible for having the water turned on after closing. While the title company used to provide this service, this is no longer available as a result of changes due to Covid-19. To connect the water, the buyer will need a copy of the deed, which you'll receive at closing. The home buyer may also need to follow up with the HOA after closing.
The last thing a homebuyer needs to do after closing is to file their homestead exemption. The closing attorneys at South Oak recommend that you file homestead as soon as possible after your closing. Your closing attorney should cover the details for this when you close.
Your closing company will always work hard to prevent issues that may arise after closing. Suttles says, "While we can't promise that every closing will be problem-free, our goal is to provide you with the help you need after closing. At South Oak, we're committed to answering any questions you may have, addressing any of your issues after closing, responding to your emails and phone calls quickly, and getting you to the right person when you call us."
Closing on a home can be a complicated and confusing process. But when you close with South Oak, our staff is here to help throughout the process, even if it's after you've already closed on your home.
Schedule a closing today, or contact us with your questions.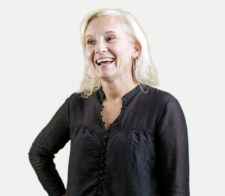 After working as a Labor and Delivery nurse for over fifteen years, Deana Suttles joined the South Oak team four years ago. She got her start working at the front desk, but she soon started using her gifts in the Post Closing department. Her favorite thing about working at South Oak is her coworkers and the work family they have.
Deana Suttles is Post Closing Manager at South Oak Title and Closing in Birmingham, Alabama.