Close with confidence
We partner with realtors and lenders to deliver professional, accurate, and convenient closings, protecting your reputation from first impressions to the finish line.
Jamey Reynolds
Josh Vernon Group, Keller Williams
Check Rates
Easily check title search, exam, and policy rates for owners and lenders. Closing rates vary according to location.
Check Rates
Get A Quote
Receive an immediate, no-commitment estimate of closing costs for both buyers and sellers with our Quick Quote tool from Qualia.
Get an Instant Quote
Title and closing services near you
South Oak Title and Closing provides residential and commercial title and closing services at nearly 20 locations in Alabama, the Florida panhandle, and Tennessee. Our goal is to ensure realtors and their clients have an unmatched closing experience through our commitment to tailored customer service from the initial title search to the closing table. Whether clients need flexible options for closing, questions answered after hours, or continuing education, we're here to help.
At South Oak, we can handle all of your title and closing needs for land, commercial, and residential transactions. We're dedicated to providing on-time and accurate files for every client, keeping the closing table free of surprises. Our experienced attorneys can also provide real estate contract and review services and are also able to clear any title issues you may encounter during the initial search. We also can provide escrow services prior to closing.

Because buying or selling a house is one of the biggest transactions a person can make, we make sure that real estate closings are a joy for both realtors and their clients. Our comfortable offices are designed to feel like home, and our staff is committed to treating every customer like family. And if a client can't come into the office to close, we also offer mail-away closings, travel closings, drive-by closings. Our Alabama offices can provide video closings to in-state customers.
Schedule your closing today, or contact us if you have questions!
Our Services
Title search
Title report
Residential purchase, sale, or refinance
Commercial purchase, sale, or refinance
Owner's title insurance
Deed preparation
New construction title insurance
Mechanics lien coverage title insurance
Estate planning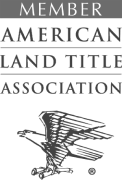 ---
717 Kerr Drive
Gardendale, Alabama 35071
2721 Cahaba Road, Suite 120
Mountain Brook, Alabama 35223
802 Shoney Drive Southwest, Suite E
Huntsville, Alabama 35801
13800 Panama City Beach Parkway, Unit 117
Panama City Beach, Florida 32407
12805 U.S. Highway 98, East Unit E201
Inlet Beach, Florida 32461
2810 Martin Luther King Blvd, Suite A
Panama City, Florida 32405
375 2nd Avenue, Suite 2
Dayton, Tennessee 37321
3575 Keith Street NW, Suite 203
Cleveland, Tennessee 37312
12 East Washington Avenue
Athens, Tennessee 37303