Delivering a Better Closing Experience with Qualia
Jun 14, 2022 | Technology | Share:
At South Oak, we're committed to delivering better closing experiences to realtors and their clients.
We do this by seamlessly combining outstanding customer service with cutting-edge technology so that every file receives personal care and attention without compromising accuracy or causing delays.
It's easy to see why we care so much about customer service. When you're working with clients every day who are making one of the largest purchases they can make, you want to make sure they feel cared for. But why care about technology?
Technology facilitates better processes and makes it easier to care for the people on our team and those who close in our offices. At South Oak, we've adopted Qualia software to streamline our internal title and closing processes and to better communicate with our clients.

What is Qualia?
Qualia is a settlement software designed to streamline our internal title and closing processes. This intuitive and easy-to-use software is used in our offices throughout the entire title and closing process, from the time a file is opened until the deed is recorded.
While we use Qualia internally, we also use this software to communicate with our clients, including agents, lenders, and borrowers. The result is faster, more accurate internal processes as well as better communication and service to our clients.
Audra Henderson, Licensed Title Agent at South Oak in Huntsville says, "I've worked with all kinds of software in the title industry and Qualia is the most user-friendly, secure, and intuitive software on the market. It's so easy to use, even those less accustomed to technology can use it." All of our Alabama and Florida offices are now using Qualia and Qualia Connect.
But businesses use new software all the time to make life easier. So why all the fuss about this one?
Better Title and Closing Services with Qualia

We want everyone to know about Qualia because it's allowing us to deliver even better service to our clients. Our clients already count on South Oak for on-time and accurate files and concierge closing service. This software allows us to do this even better.
Better Internal Processes
Blake Dobbins, attorney at South Oak in Birmingham, says, "As we've implemented Qualia, we've updated all of our documents and processes. We literally started from the ground up to make sure everything is easy to use and makes more sense." These updates, in combination with the workflows we've created within the software, allow us to deliver more accurate files with a shorter turnaround time.
Qualia makes it easier for our team to prepare documents, deliver documentation to the lender, and disperse files, minimizing closing delays. Through integrated banking, we can easily split and cut checks after closing. Dobbins adds, "We never want to be the reason your closing is delayed. Qualia helps us prevent delays throughout the entire closing process."
We've always prided ourselves on our accuracy, but our new software allows us to make even fewer errors. Built-in check systems within the software ensure that our files aren't missing any pieces, and the entire system is designed to prevent mistakes.
Better Service through Teamwork
At South Oak, we work as a team. Our new software has made it easier to collaborate and support one another. With Qualia, anyone in the office can access and work on a file or check its status. This means that when a realtor or lender calls with a question about a file, they don't have to rely on a specific person; anyone in the office is able to assist them. This also makes it easy for anyone in the office to make updates to the file as needed.
When it comes to avoiding delays in closing, it pays to be proactive. With Qualia, individuals working on a file don't have to wait to be notified of changes. Instead, they're able to see these changes in real-time. Henderson says, "My closer can go in and see that the title commitment is ready and that a survey is going to be required. She can immediately reach out to the agent to let them know that they need to get a survey, as well as recommend some great surveyors." And if the agent is using Qualia Connect, that notification can also be seamlessly delivered through the app.
We've worked hard to train everyone in our offices to make sure everyone knows how to fully utilize the software. And it's scalable, so as we continue to grow and hire new employees or open new offices, we're able to onboard people quickly. Although the software is intuitive and easy to use, Dobbins says, "I'm always available for one-on-one training sessions and to help people as needs arise." Our team is also great at supporting one another.
Better Security and Fraud Prevention
Wire fraud is on the rise and, unfortunately, homebuyers are often the target. We've long been committed to preventing wire fraud through data encryption and other safeguards while educating our clients about the risk. Through our adoption of Qualia, we're able to provide another layer of security for our clients.
Education is always the first step in preventing wire fraud. While education alone isn't enough, homebuyers need to be aware of the risk. Dobbins says, "Most buyers and sellers just don't know about the risk of wire fraud. We work hard to educate everyone we work with. Qualia provides another layer of education for our clients." Any time a file is opened, clients receive a preliminary document that highlights the risk and provides specific guidelines for preventing wire fraud.
In addition to education, digital communication must be safe. Henderson says, "Qualia is even more secure than our encrypted email. They boast several security certifications and follow ALTA's best practices for customer data. Qualia also utilizes two-factor authentication every time you log in on a new device or whenever you access the software on a mobile device." This secure portal significantly decreases the risk of wire fraud for our clients.
Qualia Connect
At South Oak, we've implemented Qualia to provide better service throughout our title and closing process, but we can also use Qualia Connect to communicate with agents, lenders, and anyone else affiliated with a transaction. Individuals access Qualia Connect on the web or through a mobile app to view a personalized portal that includes everything they need to know about their transaction.
When you log in to Qualia Connect, a dashboard provides an easy, at-a-glance overview of your transaction. A progress tracker allows you to see the current status of your file and know what steps have been completed so far. The tracker will also alert you of any delays or if any information is missing.
With push notifications and status updates, there's no need to call the office to check on your closing. Notifications are sent to everyone affiliated with the file at the same time so that everyone is on the same page.
Henderson says that Qualia Connect also makes it easy to get information and documents from clients. "Recently, we had an elderly client who was not planning to come into the office to close. We were able to request her social security card and identification through Qualia Connect, and she was able to easily and securely send those through the portal."
Everyone affiliated with a transaction will receive an email invite to view their Qualia Connect portal. If you're new to Qualia Connect, you can set up an account. First-time users will see an instructional video after they log in. Clients who have used Qualia Connect before can log in to view their new transaction.
Benefits of Qualia Adoption at South Oak
The adoption of this new software will benefit everyone who works with South Oak. Internally, these more efficient processes will allow us to serve our clients better and consistently provide closings that exceed expectations. But the benefits don't stop in our office.
Realtors put a lot of trust in their closing company. Realtors who work with South Oak can be confident that they're working with a high-quality, efficient organization that's going to serve their clients well.
More than that, Qualia will save realtors time. Dobbins says, "As long as realtors use a consistent email address when they set up their files, they'll be able to toggle between multiple closings." With a simple check-in, agents are able to view their closings, check on progress and potential holdups, and upload any needed documents through the app.
Qualia also benefits homebuyers and sellers. For most, the title and closing process is shrouded in mystery. Unless they already have industry knowledge, their experience is usually limited to dropping off or emailing necessary documents prior to closing and then showing up at the closing table. Qualia gives clients a detailed look at their closing and its progress.
Buyers and sellers are now able to receive updates on their file at the same time as their agent. They can also log in at any time to see how their file is progressing. Henderson says, "This progress really does have an impact on clients. If there's a delay in closing or if the title is taking a long time to come back, a homebuyer may need to wait before scheduling movers, or they may need to amend their contract to adjust for a later closing date. Qualia allows them to see firsthand what's happening with their file."
Qualia also makes it much easier for clients to send in necessary updates or documentation. Henderson continues, "They're able to do it all right there in the app, simply and securely. It's so much easier without the added steps of sending an email, making a phone call, or bringing it to our office." Clients also have access to a closing encyclopedia within the software, allowing them to learn more about the title and closing process.
At South Oak, we're committed to using the best technology available to provide better service to agents, lenders, and their clients. All of our Alabama and Florida offices are now using Qualia to provide faster, more accurate service while making life easier for realtors and their clients.
If you'd like to set up a new account with Qualia Connect, click here for more information.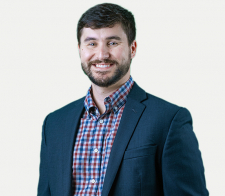 Blake Dobbins

As Blake progressed through law school, he knew he wanted to work in an area of the law that was a positive, happy experience for people. He also wanted a challenging and rewarding career, and the title and closing industry was the perfect fit. He got his start as a legal underwriting intern in the title industry and worked as a closing attorney for several years before joining the South Oak team in January of 2021. Blake's knowledge, expertise, and positive attitude are assets to clients and to the South Oak team. Blake Dobbins is a closing attorney at South Oak Title and Closing in Birmingham.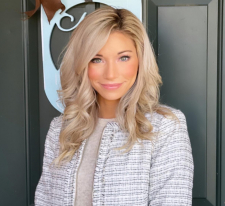 Audra Henderson
Audra began working in the title industry six years ago and became a licensed title agent in 2019. She loves every aspect of the title industry from abstracts to closings, and she has experience from start to finish in a real estate transaction. With a dedication to working through complex title issues and creative problem solving, Audra provides outstanding customer service to her clients while ensuring that their title is free from potential issues in the future. She always prioritizes her clients and communication, and it's evident in the work she produces. Audra Henderson is a Licensed Title Agent at South Oak Title and Closing in Huntsville.