South Oak Title Brings Service and Sunshine to Panama City Beach
Jan 11, 2022 | Team South Oak | Share:
Since 2017, South Oak Title and Closing in Panama City Beach has been bringing a better title and closing experience to the Florida Panhandle.
Grace Trucks, closer and title agent in our Panama City Beach office, has been working in the closing industry for over 25 years. We talked with Grace to learn more about what makes the Panama City Beach office so special.

How did you get your start with South Oak Panama City Beach?
In November of 2017, South Oak Panama City Beach was the first South Oak office to open in Florida. Grace Trucks joined the team nearly four years ago as the first employee to come on board.
She says, "At the time, I was working for another title company in the area. I wasn't looking for a change, but I knew one of the former Panama City Beach partners. He gave me a call to see if I would be interested in joining them, and I decided to meet with him to hear more about the company. After talking with him and Chuck Tucker, I felt like this was where I was supposed to be. I was so excited to join the team."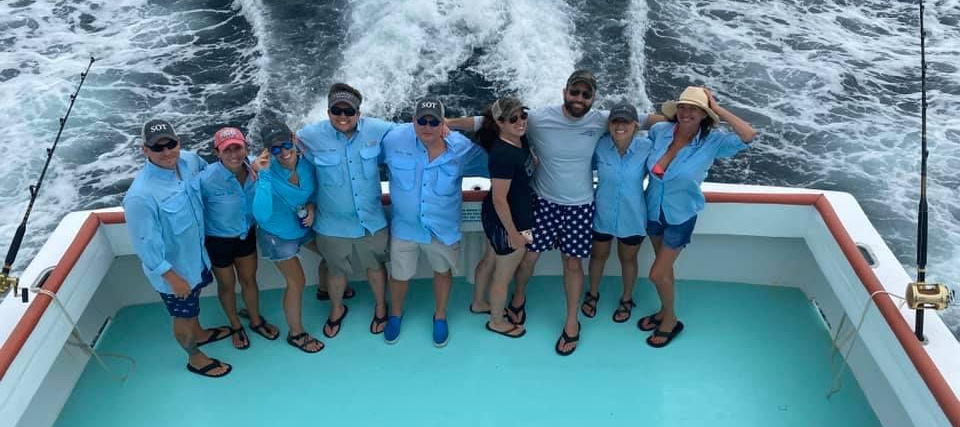 How have you seen the Panama City Beach office grow?
South Oak Panama City Beach was the first office in Florida, but since then, the South Oak brand has extended to three new offices on the panhandle. With title and closing offices in Panama City, Inlet Beach, and Ft. Walton Beach, we are now able to serve Bay, Walton, and Okaloosa Counties.
Trucks says, "We have the world's most beautiful beaches here, and this area is really growing. Investors are seeing opportunities, and there's a lot of new construction as you go up 79 towards the airport. Latitude Margaritaville is already under construction, and people are buying vacant land to build. And with Tyndall Air Force Base nearby, many members of the military are also buying homes. People are seeing the value of living here, whether it's for a vacation home or as their permanent residence."
What makes South Oak Panama City Beach unique?
"Title insurance is title insurance, and it's hard to differentiate there. But our customer service is what makes us truly unique. We're fully committed to making sure that all of our customers feel cared for and like they're our most important client," Trucks says.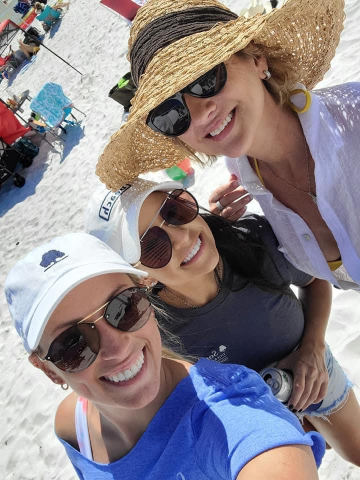 South Oak Panama City Beach is not only committed to caring for customers, but they're also committed to caring for each other and working as a team. She says, "This is such an incredible place to work. We truly become a work family here and we take care of one another. I recently had a cancer diagnosis and needed to undergo chemo, radiation, and surgery. The whole team rallied behind me to make sure that I was taken care of professionally as well as personally. They took care of my clients when I was unable to work, and I had the flexibility to work from home when I needed to. But my team also came to check on me at home, made sure I had meals, and truly cared for me throughout the entire process."

This kind of care is just part of what it means to work at South Oak. "We always pull together to help one another. Two of our teammates in our beach offices recently had babies within a week of one another. We're all pitching in to help out, whether it's taking on extra clients or sharing employees at different offices so things don't fall through the cracks."
Why is South Oak Panama City Beach the best place to close on a home in Florida?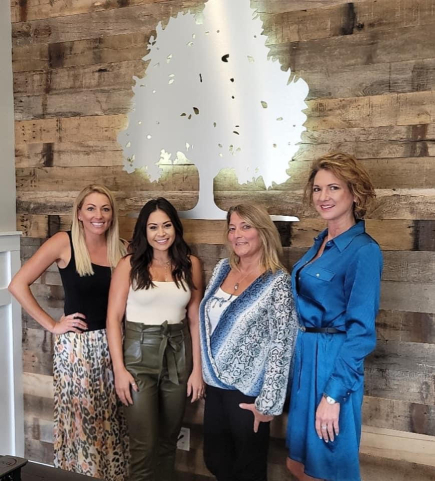 Whether you close at our Panama City Beach office or one of our other Florida offices, you're always going to have an outstanding closing experience. Trucks explains, "Our team is dedicated to taking care of our clients and treating everyone we encounter with respect, whether it's an agent, lender, investor, or someone who's closing on their very first home. Our closers are available after hours because we get it – business isn't always done during business hours. My clients have my cell phone number, and they know they can call or text me whenever they need me. And because we truly value teamwork, if I can't help them, there's always someone there who can."
The team is not only available for after-hours needs, but it's also committed to clear, consistent communication. "We work hard to stay on top of all communication, whether it's responding to emails promptly, returning phone calls, or being proactive about communicating important information or changes to our clients. Because at the end of the day, although we're here to get business done, we're really about growing relationships. And you can't build a relationship with poor communication."
What do you see as the future of South Oak Panama City Beach?
Trucks says, "We're here to stay, that's for sure! We want to continue to provide outstanding service to our current clients here. But I'd also love to see us expand across the Panhandle to serve other growing beach communities such as Destin and Mexico Beach. I'm excited to see what the future holds, and I'm grateful that I get to be a part of it."
If you're looking to close on a home in Panama City Beach, South Oak Title and Closing is here to serve as your title insurance and closing concierge. Order a title or schedule a closing today at our Panama City Beach office, or at any of our four offices on the Florida Panhandle.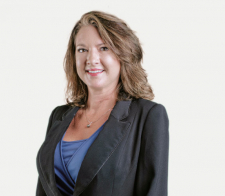 Grace Trucks is a mom to two amazing and smart boys who love playing baseball. She also has a lovable Shih Tzu named Scout. When she's not helping clients, she loves getting to watch her boys play their favorite sport. Her favorite thing about living in Panama City Beach is going to watch the sunset at the beach.
Grace Trucks is a closer and title agent in our Panama City Beach office. She has worked in the title industry for over 25 years.