After a moratorium on foreclosures due to the Covid-19 pandemic, foreclosures are now on the rise. As a result, we can expect to see an increase in the number of REO properties available on the market in the coming months.
Whether you're a relatively new realtor or one who's been in the business for a while, you probably could use a refresher on these bank-owned homes.
Our resident REO expert, Jeff Underwood, shares what realtors need to know about REO properties in Alabama.

What is an REO property?
Simply put, an REO property is real estate that is owned by a bank or lender after failing to sell at a foreclosure auction. But to truly understand REO properties, you first need to understand the foreclosure process.
The Foreclosure Process
When an individual with a mortgage stops making payments on that mortgage for any reason, the foreclosure process will begin. The mortgage agreement will include language about when the bank can begin this process. Typically, a lender won't begin the foreclosure process until the borrower has missed four consecutive payments.
Not all properties that enter the foreclosure process are actually foreclosed upon. Jeff Underwood, managing attorney at South Oak Title & Closing in Auburn, says, "In many cases, the mortgage is reinstated or the lender will work out loss mitigation options to prevent foreclosure. A debtor who files for Chapter 13 bankruptcy will also halt the foreclosure process."
This process looks different in every state. Underwood explains, "Alabama is a nonjudicial state. This means that the bank does not have to file a lawsuit against the defaulted mortgagor to foreclose. Instead, the bank sends out a series of notices that informs the mortgagor that they are in default and provides information about reinstatement. Failure to do so will result in a foreclosure sale." Other states, such as Florida, require lenders to file a lawsuit against the mortgagor in state court to foreclose.
In Alabama, notices about the upcoming foreclosure sale are also published in the county newspaper for three weeks. If the bank or lender is the high-bidder or only purchaser at the foreclosure sale, this property becomes "real estate owned", or an REO property.
Selling an REO property
Jeff Underwood says, "Lenders aren't in the business of retaining these properties. Their goal is to sell the home and recoup their losses from the foreclosure. After the foreclosure sale, the property will go on the market as an REO property." The lender sends a referral for this property to both a real estate brokerage and a title company.
Listing Process for REO properties
Listing an REO property for sale is very similar to listing any other property, with a few key differences. There's still a sign in the yard, a listing on the MLS, and pictures of the property. The broker's goal is to find a purchaser for the property. But instead of an individual client, the broker represents a lender. On the MLS, this property will be designated as bank-owned.

Underwood says, "These properties may not look like a typical home that's market-ready. We had one REO property where the previous owner took everything out of the house, including sinks and banisters. The bank will hire a company to clean things up and make sure things are working, but buyers won't find a staged, updated home."

Lenders want to sell REO properties for fair market value as quickly as possible, so pricing is determined by obtaining a BPO, or broker price opinion. Two realtors will give their opinion on the market price of the property, and then these opinions are averaged to obtain the list price. If the property languishes on the market, the bank will begin dropping the price in incremental percentages to find a buyer.
Title Process for REO properties
When the title company receives the referral for an REO property, they will initiate a title search, just as they would for any other property. "We do this before the property is listed for sale, and as with any title search and exam, we're looking for any potential issues so that we can present a clear title to the buyer," Underwood explains.
If the title is clear, this file is ready for when the property goes under contract. If there are issues that need to be addressed such as judgments, encumbrances, or liens, the title company will clear the title so that it's ready for a future buyer. Once the property goes under contract, all that's needed is an update to title.
Common Title Issues with REO Properties
Several common title issues can arise with REO properties. Tax redemption issues are particularly common. In Alabama, taxes are paid in arrears. If they're not paid by December 31, they're subject to penalties and interest. If taxes are still unpaid by April, the county will have a tax sale in May. In most cases, the county is the high bidder. But in other cases, a third party will purchase the tax certificate.
Underwood says, "If the county owns the tax certificate, resolving this is a pretty straightforward process. But if it's owned by a third party, it can get complicated." To redeem from an individual, a bank is required to pay the delinquent taxes, penalty, interest, as well as the value of any improvements on the property. In some situations, there can be an extended settlement process to eliminate this tax lien.
Encroachment issues are also common with REO properties. Property lines aren't always clearly delineated, which is why surveys are a necessary part of the title search and exam. Underwood explains, "An encroachment is any structure that exists on a neighbor's land or property – a fence, a shed, a mobile home, or even part of a house or barn." It can be complicated to clear these issues and in some cases, a quitclaim deed may be required.
And as with any other property, we can find any number of other title issues. Missing deeds, deeds in the back chain of title that lack marital status, and other encumbrances can also be discovered during the title search and exam. Title companies experienced with REO properties know exactly which issues to look for and how to address them to present REO purchasers with a clear title.
Owner's title insurance protects homebuyers from hidden risks to their title after purchase. An enhanced owner's policy may be recommended for individuals who purchase an REO property. But regardless of the policy, REO property buyers should always be aware of laws concerning the right of redemption.
Right of Redemption Laws
Individuals, including the foreclosed debtor or heirs of the debtor, have the right to redeem or buy back a foreclosed property for up to a year after the foreclosure sale. Underwood explains, "To redeem a foreclosed property, the redeeming party must pay the amount of the foreclosure bid, interest, and other charges including taxes, insurance, and repairs."
"Because foreclosure sales can happen relatively quickly in Alabama, the redemption period is longer than in most states. For mortgages originated before 2016, that redemption period is a year. For mortgages originated after January 1, 2016, the redemption period is shortened to 180 days."
He continues, "Redemptions of foreclosed homes are very rare, but anyone purchasing an REO property needs to work with an attorney who knows and understands the law." These laws differ from state to state and can change, so always consult your closing attorney with specific questions about the right of redemption.
Buyers purchasing an REO property before the redemption period expires need to be aware that owner's title insurance will never provide affirmative coverage over the right of redemption. For cash purchasers, this will be listed as an exception in Schedule B-2 of the owner's title insurance policy for the duration of the redemption period.
Lenders providing financing for REO purchases will usually require affirmative coverage for the remaining redemption period. Options, such as a bond, exist if the loan amount is up to 30% greater than the foreclosure bid, but buyers should understand that affirmative coverage for the remaining redemption period only protects the lender.

The Future of REO Properties
Due to the pandemic, a moratorium on foreclosures was in place until November 2021. As this moratorium has lifted, lenders have implemented loss mitigation procedures to keep people in their mortgages and help them retain their properties. However, if loss mitigation strategies are unsuccessful, the foreclosure process begins.
Underwood says, "Foreclosure starts are up 39% over the last quarter, and we're expecting to see an increase in these as the year progresses. Starting in the third quarter of this year, we'll begin to see a higher-than-normal percentage of REO properties on the market. It won't be like it was in 2008, but it will certainly be more than what we're used to seeing."
There's no need for realtors to be intimidated by REO properties. As more of these properties appear in the MLS, realtors who understand the nuance of buying a bank-owned home are better equipped to serve their clients.
At South Oak Title and Closing, we love partnering with realtors to help them better serve their clients. Whether you have specific questions about working with REO properties or just need an REO expert in your corner, we're here for you. Contact us with your questions today.

---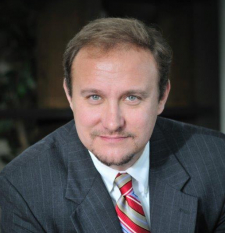 Jeff Underwood
Jeff is a Birmingham native and graduate of the Birmingham School of Law. He has spent decades working with banks, lenders, and REO properties through his time leading the REO division at a Birmingham law firm. Jeff is married and has two daughters: one recent graduate and one current student at Auburn University.
Jeff Underwood is the Managing Attorney at South Oak Title & Closing in Auburn.

Legal Disclaimer
This article is intended to provide general information about REO properties in Alabama and should not be considered legal advice. Laws concerning REO properties also vary from state to state. Please consult your local attorney with questions.